Streets of Rage Remake SUPER MIX
par Seb@s
| PC | 1h20 | MP3+CUE
Téléchargez
le MIX en
1 seul MP3
:
MEGA | 180 Mo | MP3+CUE
Téléchargez
le MIX en
MP3 coupés
:
MEGA | 187 Mo | MP3
Regardez
le MIX dans son
montage VIDEO
fait par mes soins
@ Youtube 720p
Vacances et temps libre !
Basé sur les MP3 qui sont fournis avec l'Ultimate Soundtrack,
Mixé par moi-même avec MixMeister.
C'était un rêve, qui est devenu réalité aujourd'hui, j'avais ce projet en tête depuis des années !!!
probablement un de mes meilleurs partages, je suis fier de venir ici avec cette bonne came !
Régalez vous avec ce délicieux Mix !
SOR Remake SUPER MIX

--MIX--
PERFORMER Seb@s
GENRE FightMix
DATE 11.01.2017
COUNTRY FRANCE
SOURCE MP3
SOFTWARE MixMeister

--MUSICS--
ARRANGERS Groovemaster303, BGM1401, GeckoYamori & B-A-C
COMPOSER Yuzo Koshiro
GENRE VGM Remix
DATE 2007/2011
COUNTRY Worldwide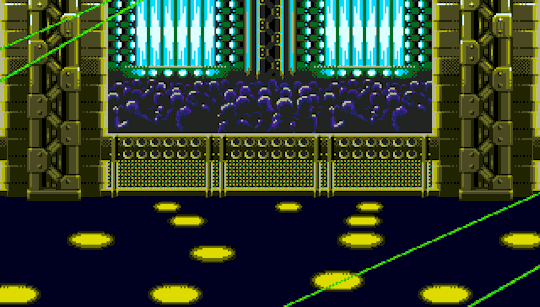 Tracklist (Title - [Artist])
01. The Streets Of Rage (Improvised Mix) [Groovemaster303] (2:50)
02. Stealthy Steps [BGM1401] (1:19)
03. Dilapidated Town [BGM1401] (2:55)
04. Slow Moon [BGM1401] (3:27)
05. S.O.R Super Mix [BGM1401] (2:43)
06. The Last Soul [BGM1401] (4:18)
07. You Became The Bad Guy! [BGM1401] (1:27)
08. In The Bar [BGM1401] (2:08)
09. Too Deep [BGM1401] (2:18)
10. Beatnik On The Ship [Groovemaster303] (1:33)
11. Keep The Groovin [BGM1401] (4:29)
12. Little Money Avenue [BGM1401] (2:38)
13. Select [GeckoYamori] (0:36)
14. Stage Clear [GeckoYamori] (0:07)
15. Dreamer [B-A-C] (3:39)
16. Moon Beach [Groovemaster303] (1:59)
17. Jungle Base [Groovemaster303] (3:08)
18. Alien Power [Groovemaster303] (2:20)
19. Violent Breathing [BGM1401] (3:17)
20. Attack Of The Barbarian [BGM1401] (2:21)
21. Fighting In The Street [BGM1401] (3:20)
22. Go Straight [BGM1401] (3:19)
23. Back To The Industry [BGM1401] (2:40)
24. Ready Funk [BGM1401] (1:45)
25. Under Logic [BGM1401] (1:50)
26. Never Return Alive [BGM1401] (3:02)
27. The Return Of Mr X [BGM1401] (1:46)
28. Max Man [BGM1401] (2:31)
29. Spin On The Bridge [GeckoYamori] (2:09)
30. Expander [BGM1401] (2:35)
31. Game Over [GeckoYamori] (0:08)
32. Good Ending [Groovemaster303] (3:07)
33. My Little Baby [BGM1401] (2:30)
Total Duration   [1h20:28]

Notes :
Tracks 01~14 : The Groove Side
Tracks 15~31 : The Dance Side
Tracks 32 & 33 : The Lounge Side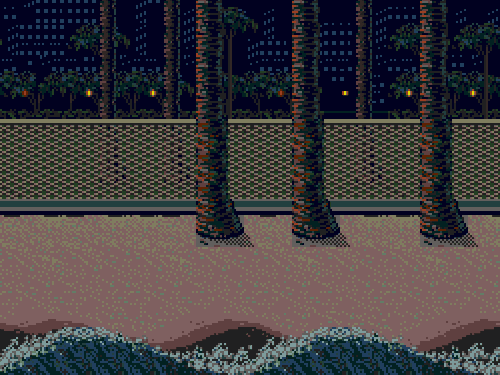 j'espère que vous apprécierez !
FanMade4Fans - Partagez vos musiques de jeux-vidéos
puisque ça bouge pas, je ne vais pas créer un nouveau topic...
ni uploader un fichier

mais :
Synthwave arrangements in the mix.
Merci infiniment du partage! Je sens que je vais m'écouter ça en boucle. Je reviens vers toi pour te faire un retour.

haha

du coup je t'invite a parcourir mon channel YT pour plus de MIXes.
SebasHCG
https://www.youtube.com/channel/UCBOaLd8uAT7CryT7QMLgb_A
> Streets of Rage Remake DOWNTOWN MIX (c'est un autre encore) 45 mins
> SHMUPMIX 1 = Shoot'em Up Mix Session 1 (Shoot'em up DJ MIX) 1 heure
> SHMUPMIX 2 = Shoot'em Up Mix Session 2 (Shoot'em up DJ MIX) 1 heure
> VIEWPOINT SUPER MIX (FM Towns CD / toutes les ziks dans un MIX) 20 mins
Anime > DRAGONBALL Z Hit Song Collection ★ DRAGON MIX (DJ MIX + AMV) 1 h 10 mins
+ les Remastererisations de ziks de jeux que je fais (jeux '80/'90)
et je suis actuellement en train de produire le ShmupMix 3 (
screenshot ici
)  

bonne écoute NEB'
Du très bon taff! Je t'invite à écouter mon propre set VGM en live juste ici (beaucoup de SOR à la clé):


sympa, mais sans casque pour la pré-écoute, le résultat sera toujours approximatif, à moins que tu connaisses tes tracks par coeur.

également, je suis pas fan des boites a effets, tu as du entendre que je n'en utilisé aucune

chose que tu as l'air d'affectionné.
C'est du live, non préparé, juste pour le kiff! J'ai pas recherché la perfection sur ce set, juste à apprécier le moment.

---
Permission de ce forum:
Vous
ne pouvez pas
répondre aux sujets dans ce forum